Thanksgiving Tragedy: Utah Man Faces Charges for Fatal Car Fire
Salt Lake City, UT – A Utah man has been charged with homicide in connection with a car fire that occurred on Thanksgiving Day in 2022. The incident took place in Salt Lake City, where the suspect allegedly set fire to a car with a person inside.
According to the Salt Lake City Police Department, the victim was found dead inside the burned vehicle. The suspect, identified as 32-year-old Michael Johnson, was arrested and charged with aggravated murder, aggravated arson, and obstruction of justice.
Investigators believe that Johnson and the victim knew each other and that the incident was not a random act of violence. However, the motive for the crime has not been disclosed.
The Salt Lake City Police Department worked in conjunction with the Utah State Fire Marshal's Office and the Utah State Crime Lab to investigate the case. The investigation reportedly involved analyzing physical evidence, interviewing witnesses, and reviewing surveillance footage.
Salt Lake City Police Chief Mike Brown expressed his condolences to the victim's family and praised the work of the investigators involved in the case. "Our hearts go out to the victim's loved ones during this difficult time," he said. "I want to commend the hard work and dedication of our detectives and our partners in law enforcement who worked tirelessly to bring this case to a close."
Johnson is currently being held in the Salt Lake County Jail without bail. If convicted, he could face life in prison or even the death penalty. – Wasatch Defense Lawyers does not represent any parties mentioned above. If you would like to contribute to this story, or are in need of a legal consultation, contact us through our website or by calling (801) 980-9965 – Source: ABC4 News – https://www.abc4.com/news/wasatch-front/utah-man-charged-in-2022-thanksgiving-car-fire-homicide/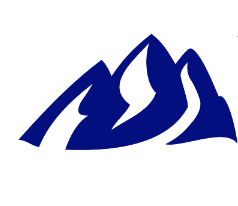 Latest posts by Wasatch Defense Lawyers
(see all)
Comments