U of U Takes Action to Ensure Campus Safety After Tragic Student Death
Salt Lake City, UT – The University of Utah held a campus safety conference on Wednesday, following the tragic death of a student on campus last year. The conference aimed to address concerns about campus safety and provide resources for students, faculty, and staff.
Lauren McCluskey, a 21-year-old student-athlete, was murdered on campus in October 2018. Her death sparked a campus-wide conversation about safety and security measures. The conference was organized by the university's Department of Public Safety and included presentations from law enforcement officials, mental health professionals, and campus safety experts.
The conference covered a range of topics, including active shooter response, sexual assault prevention, and mental health resources. Attendees were also given the opportunity to participate in hands-on training exercises and ask questions of the presenters.
University officials emphasized the importance of ongoing efforts to improve campus safety. "We are committed to doing everything we can to ensure the safety and well-being of our students, faculty, and staff," said University of Utah President Ruth V. Watkins. "This conference is just one part of our ongoing efforts to create a safe and welcoming campus environment."
The conference was attended by hundreds of students, faculty, and staff, as well as members of the community. Many expressed gratitude for the university's efforts to address campus safety concerns. "It's important to know that the university is taking this seriously and doing everything they can to keep us safe," said one student attendee.
The University of Utah plans to continue its efforts to improve campus safety through ongoing training and education programs. – Wasatch Defense Lawyers does not represent any parties mentioned above. If you would like to contribute to this story, or are in need of a legal consultation, contact us through our website or by calling (801) 980-9965 – Source: ABC4 News – https://www.abc4.com/news/wasatch-front/the-u-of-u-holds-campus-safety-conference-following-students-death/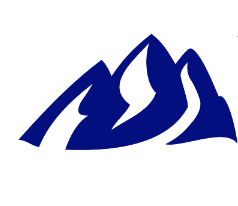 Latest posts by Wasatch Defense Lawyers
(see all)
Comments