Shocking Attempted Carjacking in Utah: Elderly Man Targeted by Federal Offenders
Salt Lake City, UT – Two Utah residents have been federally charged for attempting to hijack an elderly man's car in Salt Lake City. The incident occurred on August 26, 2021, when the two suspects, identified as 27-year-old Kaden James and 25-year-old Kiefer Jones, approached the victim's car and demanded that he get out.
According to court documents, James and Jones threatened the victim with a gun and a knife, but the victim was able to drive away and call the police. The suspects were later arrested and charged with attempted carjacking and brandishing a firearm during a crime of violence.
The U.S. Attorney's Office for the District of Utah announced the charges on Thursday, September 9, 2021. "This case is a reminder that violent crime will not be tolerated in our communities," said U.S. Attorney John W. Huber. "We will work tirelessly with our law enforcement partners to bring those who commit these crimes to justice."
If convicted, James and Jones could face up to 15 years in federal prison for the attempted carjacking charge and a mandatory minimum of seven years for brandishing a firearm during a crime of violence.
The case is being investigated by the Salt Lake City Police Department and the FBI. Assistant U.S. Attorney in the Violent Crimes Section, Drew Yeates, is prosecuting the case. – Wasatch Defense Lawyers does not represent any parties mentioned above. If you would like to contribute to this story, or are in need of a legal consultation, contact us through our website or by calling (801) 980-9965 – Source: ABC4 News – https://www.abc4.com/news/wasatch-front/utahns-federally-charged-for-attempt-to-hijack-elderly-mans-car/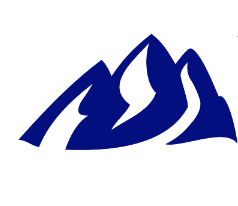 Latest posts by Wasatch Defense Lawyers
(see all)
Comments