Utah man's $99 million fraud scheme lands him behind bars
Salt Lake City, UT – A Utah man has been sentenced to 10 years in prison for his role in a fraud scheme that attempted to take $99 million from the government. According to court documents, 52-year-old Robert Gorski and his co-conspirators created a fake company and submitted fraudulent claims for payment to the government.
The scheme involved submitting false invoices for services that were never provided. The group also created fake documents to support their claims and used the identities of real people to make it appear as though the services had been provided.
Gorski was arrested in 2018 and pleaded guilty to charges of wire fraud and money laundering. In addition to his prison sentence, he was ordered to pay $33 million in restitution to the government.
"This case is a reminder that those who engage in fraud against the government will be held accountable," said U.S. Attorney John W. Huber. "We will continue to work with our law enforcement partners to investigate and prosecute those who seek to defraud taxpayers."
The investigation was conducted by the FBI and the IRS Criminal Investigation Division. Assistant U.S. Attorney in Utah, Jacob Strain, prosecuted the case.
"This sentence sends a clear message that those who engage in fraud against the government will be caught and punished," said Paul Haertel, Special Agent in Charge of the FBI's Salt Lake City Field Office. "The FBI will continue to work with our partners to investigate and bring to justice those who seek to defraud taxpayers." – Wasatch Defense Lawyers does not represent any parties mentioned above. If you would like to contribute to this story, or are in need of a legal consultation, contact us through our website or by calling (801) 980-9965 – Source: ABC4 News – Utahn sentenced for fraud scheme to take $99 million from government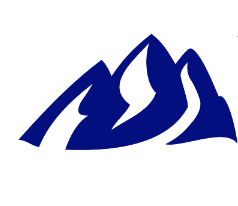 Latest posts by Wasatch Defense Lawyers
(see all)
Comments