Shocking Allegations: Taylorsville Truck Driver Faces Federal Charges for Disturbing Child Exploitation Crimes
Salt Lake City, UT – As a leading criminal defense law firm in Utah, we at Wasatch Defense Lawyers are deeply disturbed by the recent news of a Taylorsville truck driver being charged in federal court for child exploitation crimes. The accused, identified as 47-year-old Michael Lee Hardman, was arrested on August 6th, 2021, and charged with one count of sexual exploitation of a minor and one count of possession of child pornography.
According to the criminal complaint filed in the U.S. District Court in Salt Lake City, Hardman allegedly used his position as a truck driver to engage in sexual activity with a minor and to produce child pornography. The investigation was conducted by the FBI and the Utah Internet Crimes Against Children Task Force, who discovered evidence of Hardman's illegal activities during a search of his home and electronic devices.
As a law firm that specializes in defending individuals charged with serious crimes, we understand the importance of due process and the presumption of innocence. However, we also recognize the severity of the charges against Hardman and the potential harm that his alleged actions may have caused to innocent children.
We urge anyone who may have information about this case or any other instances of child exploitation to come forward and report it to the authorities. We also want to remind the public that everyone is entitled to a fair trial and that our justice system is designed to ensure that the guilty are held accountable while protecting the rights of the accused.
At Wasatch Defense Lawyers, we are committed to providing the highest level of legal representation to our clients and to upholding the principles of justice and fairness in every case we handle. We will continue to monitor this case closely and provide updates as they become available.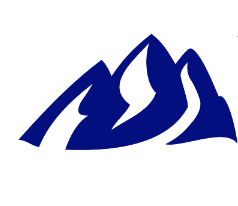 Latest posts by Wasatch Defense Lawyers
(see all)
Comments