Gunman terrorizes Salt Lake City businesses in broad daylight
Salt Lake City, UT – A man was arrested on Monday after allegedly threatening people with a gun at three different businesses in Salt Lake City. The suspect, identified as 35-year-old Michael Anthony Martinez, reportedly entered a convenience store, a gas station, and a fast-food restaurant and brandished a firearm while making threats.
According to witnesses, Martinez was acting erratically and appeared to be under the influence of drugs or alcohol. He allegedly threatened to shoot employees and customers at each of the businesses before fleeing the scene. Police were able to track down Martinez a short time later and took him into custody without incident.
No one was injured during the incidents, but the businesses were temporarily evacuated as a precaution. Martinez is facing multiple charges, including aggravated assault and possession of a firearm by a restricted person. He is currently being held in the Salt Lake County Jail on a $100,000 bond.
Salt Lake City Police Department officials are reminding the public to remain vigilant and report any suspicious activity immediately. They also urge business owners to have a plan in place for dealing with potential threats and to train employees on how to respond in emergency situations.
Anyone with information about the incidents is asked to contact the Salt Lake City Police Department at (801) 799-3000. – Wasatch Defense Lawyers does not represent any parties mentioned above. If you would like to contribute to this story, or are in need of a legal consultation, contact us through our website or by calling (801) 980-9965 – Source: ABC4 News – Man allegedly threatens people with gun at 3 Salt Lake City businesses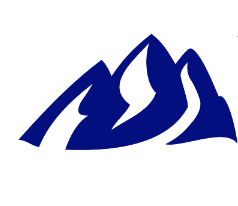 Latest posts by Wasatch Defense Lawyers
(see all)
Comments