Deadly Shootout in Utah: DA Rules Officers' Actions Justified
Salt Lake City, UT – The Salt Lake County District Attorney's Office has concluded that 11 officers were justified in their use of deadly force during a shootout that resulted in the death of a man in May. The incident occurred in West Valley City, Utah, when officers responded to a report of a man with a gun.
According to the DA's report, the man, identified as 34-year-old Michael Chad Breinholt, was uncooperative and refused to comply with officers' commands. He then pulled out a gun and fired at the officers, who returned fire, killing him.
The report states that the officers involved in the shooting acted in self-defense and in defense of others. The officers were identified as members of the West Valley City Police Department, the Unified Police Department, and the Utah Highway Patrol.
The incident was captured on body camera footage, which was reviewed by the DA's office as part of the investigation. The footage was not released to the public.
The DA's office also noted that Breinholt had a history of mental health issues and drug abuse. He had previously been arrested for drug possession and assault.
The shooting sparked protests in the community, with some calling for an independent investigation into the incident. However, the DA's office concluded that the officers acted within the law and that no criminal charges would be filed.
The officers involved in the shooting have returned to duty following the conclusion of the investigation. – Wasatch Defense Lawyers does not represent any parties mentioned above. If you would like to contribute to this story, or are in need of a legal consultation, contact us through our website or by calling (801) 980-9965 – Source: ABC4 News – https://www.abc4.com/news/wasatch-front/11-officers-were-justified-in-killing-man-in-shootout-da-concludes/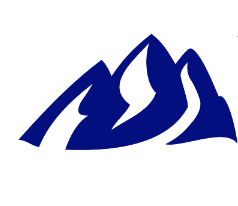 Latest posts by Wasatch Defense Lawyers
(see all)
Comments