Shocking Sentence: Pleasant Grove Man Faces Prison Time for Threatening Girlfriend with Electrocution
Pleasant Grove, UT – A man from Pleasant Grove has been sentenced to prison for threatening to electrocute his girlfriend. The incident occurred in May 2019 when the man, identified as 27-year-old Tyler Glen Christensen, threatened to electrocute his girlfriend with a stun gun.
According to court documents, Christensen had been arguing with his girlfriend when he grabbed a stun gun and threatened to use it on her. He also threatened to kill her and her family if she called the police.
The girlfriend managed to escape and called the police, who arrested Christensen. He was charged with aggravated assault, a second-degree felony, and witness tampering, a third-degree felony.
On Monday, Christensen was sentenced to prison for a term of one to 15 years for the aggravated assault charge and zero to five years for the witness tampering charge. The sentences will run concurrently.
The judge also ordered Christensen to pay restitution to his girlfriend for the damage he caused to her property during the incident.
"This was a very serious incident that could have ended in tragedy," said Utah County Attorney David Leavitt. "We are grateful that the victim was able to escape and that the defendant has been held accountable for his actions."
Christensen is currently being held in the Utah State Prison. – Wasatch Defense Lawyers does not represent any parties mentioned above. If you would like to contribute to this story, or are in need of a legal consultation, contact us through our website or by calling (801) 980-9965 – Source: ABC4 News – https://www.abc4.com/news/wasatch-front/pleasant-grove-man-sentenced-to-prison-for-threatening-to-electrocute-girlfriend/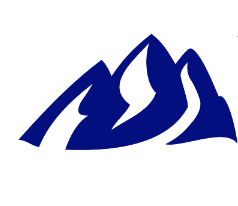 Latest posts by Wasatch Defense Lawyers
(see all)
Comments