Shocking Attempted Murder Plot Uncovered at Salt Lake County Jail by Convicted 'Violent Offender'
Salt Lake City, UT – A convicted violent offender is facing new charges after allegedly attempting to kill another inmate at the Salt Lake County Jail. According to authorities, 27-year-old Michael Lee Williams attacked the victim in their shared cell on Monday.
Williams, who is serving time for aggravated assault and robbery, reportedly used a homemade weapon to stab the victim multiple times. The victim was transported to a local hospital with serious injuries but is expected to survive.
Jail staff intervened and were able to subdue Williams before he could cause further harm. He now faces charges of attempted murder and possession of a dangerous weapon in a correctional facility.
This is not the first time Williams has been involved in violent incidents while incarcerated. In 2018, he was charged with assaulting a corrections officer and was sentenced to an additional five years in prison.
Salt Lake County Sheriff Rosie Rivera expressed concern over the safety of inmates and staff in the jail, stating, "We take these incidents very seriously and will continue to work to ensure the safety of everyone in our custody."
Williams is being held without bail and is scheduled to appear in court on Wednesday. The investigation into the incident is ongoing. – Wasatch Defense Lawyers does not represent any parties mentioned above. If you would like to contribute to this story, or are in need of a legal consultation, contact us through our website or by calling (801) 980-9965 – Source: ABC4 News – https://www.abc4.com/news/crime/convicted-violent-offender-allegedly-tried-to-kill-inmate-at-salt-lake-county-jail/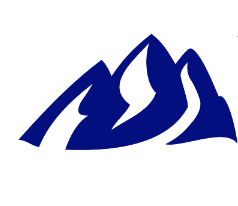 Latest posts by Wasatch Defense Lawyers
(see all)
Comments