Drug Trafficker Busted with Cocaine and Heroin in Utah County: California Criminal Faces Justice
Provo, UT – A convicted drug trafficker from California was arrested in Utah County after deputies found cocaine and heroin in his vehicle. The suspect, identified as 35-year-old Jose Luis Garcia, was pulled over for a traffic violation on I-15 near Provo. During the stop, deputies noticed suspicious behavior and searched the vehicle. They found approximately 2.5 pounds of cocaine and 1.5 pounds of heroin, with an estimated street value of $150,000.
Garcia was taken into custody and booked into the Utah County Jail on charges of possession of a controlled substance with intent to distribute. He is also facing charges of being a convicted felon in possession of a firearm, as a handgun was found in the vehicle.
According to authorities, Garcia has a lengthy criminal history and was previously convicted of drug trafficking in California. He was released from prison in 2019 and has been on parole since then. The Utah County Sheriff's Office worked with the Utah Department of Public Safety and the Drug Enforcement Administration to make the arrest.
"This is a significant seizure of illegal drugs that were destined for our streets," said Utah County Sheriff Mike Smith. "We are grateful for the hard work and collaboration of our law enforcement partners in getting these drugs off the streets and bringing this dangerous criminal to justice."
The investigation is ongoing, and authorities say additional charges may be filed. Garcia is being held without bail and is scheduled to appear in court later this month. – Wasatch Defense Lawyers does not represent any parties mentioned above. If you would like to contribute to this story, or are in need of a legal consultation, contact us through our website or by calling (801) 980-9965 – Source: ABC4 News – https://www.abc4.com/news/central-utah/convicted-california-drug-trafficker-arrested-in-utah-county-after-deputies-found-cocaine-heroin-in-vehicle/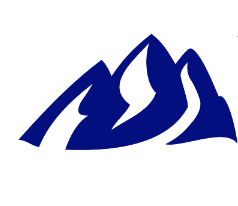 Latest posts by Wasatch Defense Lawyers
(see all)
Comments