Shocking Allegations: Ex-Teacher and Spouse Charged with Child Sexual Abuse
Salt Lake City, UT – A former teacher and his wife have been arrested and charged with multiple counts of child sex abuse. The couple, identified as 37-year-old Joshua Hanks and 35-year-old Brandie Hanks, allegedly abused multiple children over a period of several years.
Joshua Hanks was a teacher at a local elementary school until he resigned in 2019. According to court documents, he and his wife are accused of engaging in sexual acts with children under the age of 14. The alleged abuse took place at the couple's home and at other locations.
The investigation into the Hanks began in 2019 when a victim came forward to report the abuse. Since then, several other victims have come forward with similar allegations. The couple was arrested on Wednesday and booked into the Salt Lake County Jail.
The Salt Lake City Police Department is urging anyone with information about the case to come forward. "We believe there may be additional victims out there who have not yet come forward," said Detective Greg Wilking. "We want to encourage anyone who may have been a victim or who may have information about this case to contact us."
The Hanks are facing multiple charges, including rape of a child, sodomy of a child, and sexual abuse of a child. They are being held on $1 million bail each. If convicted, they could face life in prison. – Wasatch Defense Lawyers does not represent any parties mentioned above. If you would like to contribute to this story, or are in need of a legal consultation, contact us through our website or by calling (801) 980-9965 – Source: ABC4 News – https://www.abc4.com/news/wasatch-front/former-teacher-and-wife-accused-of-child-sex-abuse/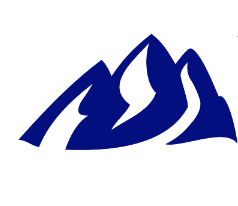 Latest posts by Wasatch Defense Lawyers
(see all)
Comments