Brutal Assault on Utah Prison Officer Leaves Him Unconscious – Charges Filed
Salt Lake City, UT – A Utah prison officer was attacked, punched, and knocked unconscious by an inmate at the Utah State Prison in Draper, according to charges filed on Monday.
The incident occurred on September 22, when the officer was escorting the inmate back to his cell. The inmate allegedly punched the officer in the face, causing him to fall and hit his head on the concrete floor. The officer was knocked unconscious and suffered a concussion, a broken nose, and other injuries.
The inmate, identified as 27-year-old Christopher Craig, has been charged with aggravated assault on a peace officer, a first-degree felony. He was already serving time for aggravated robbery and aggravated assault.
The Utah Department of Corrections issued a statement condemning the attack and expressing support for the injured officer. "We are grateful for the swift response of our staff and medical personnel who provided immediate care to the officer," the statement read. "We will continue to work with law enforcement to ensure that those responsible for this attack are held accountable."
The incident comes amid ongoing concerns about safety and staffing at the Utah State Prison. In recent years, the prison has faced criticism for overcrowding, understaffing, and a high rate of assaults on staff and inmates. The Utah Department of Corrections has pledged to address these issues and improve conditions at the facility. – Wasatch Defense Lawyers does not represent any parties mentioned above. If you would like to contribute to this story, or are in need of a legal consultation, contact us through our website or by calling (801) 980-9965 – Source: ABC4 News – https://www.abc4.com/news/crime/utah-prison-officer-attacked-punched-and-knocked-unconscious-charges-say/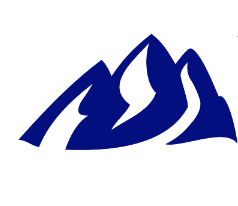 Latest posts by Wasatch Defense Lawyers
(see all)
Comments