Major Drug Bust: Over 200 Pounds of Marijuana and 4,000 Vape Cartridges Seized in Traffic Stop
Salt Lake City, UT – A traffic stop in Salt Lake City led to the discovery of over 200 pounds of marijuana and 4,000 vape cartridges. The Utah Highway Patrol pulled over a vehicle for a traffic violation on I-80 and noticed a strong odor of marijuana coming from the car. Upon searching the vehicle, troopers found 200 pounds of marijuana and 4,000 vape cartridges containing THC oil.
The driver of the vehicle, 27-year-old Jose Luis Garcia, was arrested and booked into the Salt Lake County Jail on charges of possession of a controlled substance with intent to distribute. The estimated street value of the seized drugs is over $1 million.
This bust is just one of many recent drug seizures in Utah. In the past year, law enforcement agencies in the state have seized over 1,000 pounds of marijuana, 50 pounds of methamphetamine, and 10 pounds of heroin. The Utah Highway Patrol credits their success to increased training and resources for troopers, as well as partnerships with other law enforcement agencies.
The Utah Highway Patrol is urging anyone with information about drug trafficking to contact them. They say that drug trafficking not only harms individuals but also contributes to other crimes such as theft, violence, and human trafficking.
This bust serves as a reminder that drug trafficking is a serious crime with severe consequences. The Utah Highway Patrol and other law enforcement agencies will continue to work tirelessly to keep drugs off the streets and out of our communities. – Wasatch Defense Lawyers does not represent any parties mentioned above. If you would like to contribute to this story, or are in need of a legal consultation, contact us through our website or by calling (801) 980-9965 – Source: ABC4 News – https://www.abc4.com/news/crime/traffic-stop-reveal-over-200-pounds-of-marijuana-and-4000-vape-cartridges/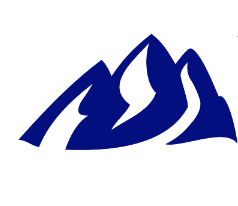 Latest posts by Wasatch Defense Lawyers
(see all)
Comments