Identity Thief or Doppelganger? Cache County Retail Theft Suspect's Cunning Plan to Evade Arrest
Logan, UT – Cache County authorities have arrested a woman suspected of retail theft who allegedly pretended to be another woman who looks like her. The suspect, identified as 32-year-old Sarah Johnson, was taken into custody on Tuesday after a store employee recognized her from a previous incident.
According to the Cache County Sheriff's Office, Johnson had been caught on surveillance footage stealing items from a local store earlier this month. When confronted by store employees, she reportedly gave them the name and identification of another woman who resembles her.
Investigators say Johnson used the same tactic at other stores in the area, stealing merchandise and providing false identification to avoid detection. However, her luck ran out when a store employee recognized her and alerted authorities.
Johnson was arrested on suspicion of retail theft, identity fraud, and providing false information to law enforcement. She is currently being held at the Cache County Jail on a $10,000 bond.
Cache County Sheriff Chad Jensen praised the store employee for their vigilance and urged other retailers to be on the lookout for similar scams.
"We want to remind everyone to be aware of their surroundings and report any suspicious activity to law enforcement," Jensen said. "We also encourage businesses to train their employees to recognize these types of scams and to take appropriate action to protect their merchandise and customers." – Wasatch Defense Lawyers does not represent any parties mentioned above. If you would like to contribute to this story, or are in need of a legal consultation, contact us through our website or by calling (801) 980-9965 – Source:
ABC4 News – https://www.abc4.com/news/cache-county-retail-theft-suspect-allegedly-pretended-to-be-another-woman-who-looks-like-her/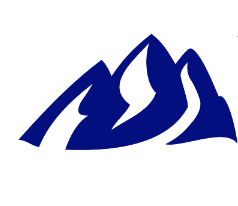 Latest posts by Wasatch Defense Lawyers
(see all)
Comments