Caught on Camera: Murray Police Seek Public's Assistance in Identifying Bold Porch Pirate
Murray, UT – The Murray Police Department is seeking the public's assistance in identifying a porch pirate who was caught on camera stealing packages from a home in Murray, Utah. The incident occurred on December 7th, 2020, at approximately 2:30 PM.
The suspect was captured on a home security camera walking up to the front porch of the residence and taking two packages. The packages contained Christmas gifts for the homeowner's children. The suspect then fled the scene in a dark-colored sedan.
The Murray Police Department is asking anyone with information about the suspect or the incident to come forward. They are also reminding residents to take precautions to prevent package theft, such as having packages delivered to a secure location or installing a home security system.
"We take package theft very seriously, and we are committed to identifying and apprehending those responsible," said Murray Police Chief Craig Burnett. "We urge anyone with information about this incident to contact us immediately."
Anyone with information about the incident or the suspect is asked to contact the Murray Police Department at (801) 264-2673. Tips can also be submitted anonymously through the department's website.
Package theft has become a growing problem in recent years, particularly during the holiday season. The Murray Police Department is urging residents to take steps to protect themselves and their packages from theft. – Wasatch Defense Lawyers does not represent any parties mentioned above. If you would like to contribute to this story, or are in need of a legal consultation, contact us through our website or by calling (801) 980-9965 – Source:
https://www.abc4.com/news/wasatch-front/murray-police-ask-publics-help-identifying-porch-pirate/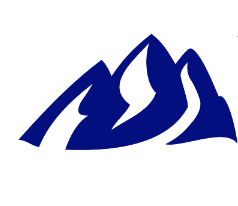 Latest posts by Wasatch Defense Lawyers
(see all)
Comments