Gang-Related Robbery Suspect Apprehended in St. George for Stealing Air Jordans
St. George, UT – A man has been arrested in connection with a gang-related robbery that took place in St. George. The suspect, identified as 20-year-old Jaden Johnson, allegedly stole a pair of Air Jordan sneakers from a victim at gunpoint.
According to the St. George Police Department, the incident occurred on August 28th, 2021. The victim reported that he had arranged to meet Johnson to sell him the sneakers, but when they met up, Johnson pulled out a gun and demanded the shoes. The victim complied, and Johnson fled the scene.
Police were able to identify Johnson as a suspect through surveillance footage and witness statements. He was arrested on September 2nd and charged with aggravated robbery, a first-degree felony.
Investigators believe that the robbery was gang-related, as Johnson is reportedly a member of a local gang. The Air Jordan sneakers are a popular target for thieves, as they can be resold for a high price on the black market.
The St. George Police Department is reminding residents to be cautious when buying or selling items online, especially when meeting with strangers. They recommend meeting in a public place and bringing a friend or family member along for safety.
Johnson is currently being held in the Washington County Jail on a $50,000 cash-only bail. The investigation into the robbery is ongoing, and police say that additional arrests may be made in the future. – Wasatch Defense Lawyers does not represent any parties mentioned above. If you would like to contribute to this story, or are in need of a legal consultation, contact us through our website or by calling (801) 980-9965 – Source: ABC4 News – Southern Utah – "Man arrested in St. George for alleged Air Jordan gang-related robbery"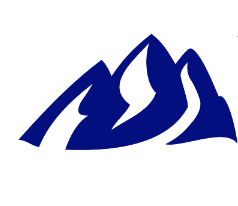 Latest posts by Wasatch Defense Lawyers
(see all)
Comments