FBI Sting Operation Nets 12 Sexual Predators During NBA All-Star Weekend
Salt Lake City, UT – The FBI has arrested 12 individuals in a sexual predator sting operation during the NBA All-Star Weekend in Salt Lake City. The operation was led by the FBI's Child Exploitation and Human Trafficking Task Force, which targeted individuals who were seeking to engage in sexual activity with minors.
The suspects were arrested after they responded to online ads that were posted by undercover agents posing as minors. The suspects were then lured to a hotel in Salt Lake City, where they were arrested by law enforcement officials.
According to the FBI, the operation was conducted in response to the increased demand for commercial sex during large-scale events such as the NBA All-Star Weekend. The FBI also stated that the operation was part of their ongoing efforts to combat human trafficking and child exploitation.
The suspects are facing a range of charges, including attempted sexual exploitation of a minor, solicitation of a minor, and attempted enticement of a minor. The FBI has stated that they will continue to work with their law enforcement partners to identify and arrest individuals who seek to exploit children for sexual purposes.
The FBI is urging anyone who has information about individuals who are involved in child exploitation or human trafficking to contact their local FBI office or the National Center for Missing and Exploited Children. The FBI is also reminding parents to monitor their children's online activity and to report any suspicious behavior to law enforcement officials. – Wasatch Defense Lawyers does not represent any parties mentioned above. If you would like to contribute to this story, or are in need of a legal consultation, contact us through our website or by calling (801) 980-9965 – Source: ABC4 News – https://www.abc4.com/news/wasatch-front/12-arrested-in-fbi-led-sexual-predator-sting-during-nba-all-star-weekend/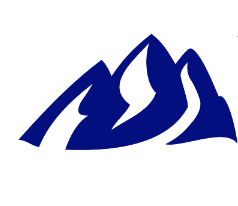 Latest posts by Wasatch Defense Lawyers
(see all)
Comments