Fatal Punch in Salt Lake City: Utahn Takes Responsibility with Manslaughter Plea Deal
Salt Lake City, UT – A Utah man has signed a plea deal for manslaughter after throwing a deadly punch in Salt Lake City. The incident occurred in August 2020 when the defendant, 27-year-old Tyler Ryan Alred, got into an altercation with the victim, 41-year-old Michael Fife, outside a convenience store.
According to witnesses, Alred punched Fife in the face, causing him to fall and hit his head on the pavement. Fife was taken to the hospital with severe head injuries and died two days later.
Alred was initially charged with murder, but the charge was reduced to manslaughter as part of the plea deal. He faces up to 15 years in prison when he is sentenced in June.
The victim's family expressed their disappointment with the plea deal, stating that they had hoped for a harsher sentence. However, they also acknowledged that nothing could bring their loved one back.
The case highlights the dangers of violence and the importance of controlling one's emotions in potentially volatile situations. It also serves as a reminder that actions have consequences, and even a split-second decision can have life-altering effects.
The Salt Lake City Police Department urges anyone who finds themselves in a similar situation to walk away and seek help from law enforcement if necessary. They also remind the public that violence is never the answer and can have devastating consequences for all involved. – Wasatch Defense Lawyers does not represent any parties mentioned above. If you would like to contribute to this story, or are in need of a legal consultation, contact us through our website or by calling (801) 980-9965 – Source:
https://www.abc4.com/news/wasatch-front/utahn-signs-manslaughter-plea-deal-for-deadly-punch-in-salt-lake-city/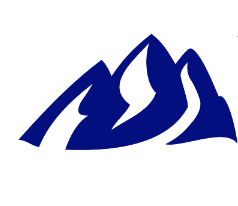 Latest posts by Wasatch Defense Lawyers
(see all)
Comments