Ensuring Safety: Canyon View High School Implements New Protocols After Gun Threat
Cedar City, UT – Canyon View High School has implemented new procedures following a recent gun threat. The school was placed on lockdown after a student reported seeing a gun in another student's backpack. The backpack was searched, and no gun was found. However, the incident prompted school officials to review their safety procedures.
The new procedures include increased security measures, such as more frequent lockdown drills and the installation of additional security cameras. The school will also be implementing a new anonymous reporting system, which will allow students to report any safety concerns they may have.
"We take the safety of our students and staff very seriously," said Canyon View High School Principal, Chris Jensen. "We want to make sure that everyone feels safe and secure while they are on our campus."
The school has also been working closely with local law enforcement to ensure that they are prepared in the event of an emergency. "We have a great relationship with our local law enforcement agencies," said Jensen. "They have been very supportive and have provided us with the resources we need to keep our students and staff safe."
The incident at Canyon View High School serves as a reminder of the importance of school safety. "We want to make sure that our students and staff are prepared for any situation that may arise," said Jensen. "We hope that these new procedures will help us to achieve that goal." – Wasatch Defense Lawyers does not represent any parties mentioned above. If you would like to contribute to this story, or are in need of a legal consultation, contact us through our website or by calling (801) 980-9965 – Source: ABC4 News – Southern Utah – "New procedures follow Canyon View High School gun threat" (https://www.abc4.com/news/southern-utah/new-procedures-follow-canyon-view-high-school-gun-threat/)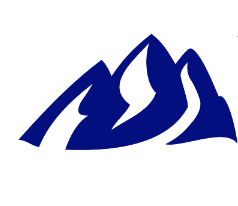 Latest posts by Wasatch Defense Lawyers
(see all)
Comments