Breaking News: Judge Rules Drug Test Results Admissible in Eagle Mountain Crash Trial
Eagle Mountain, UT – A judge has allowed drug test evidence in the case of a fatal crash that occurred in Eagle Mountain last year. The crash resulted in the death of a 16-year-old girl and left several others injured.
The driver of the vehicle, 18-year-old Tyson Lucas, was charged with automobile homicide and DUI. Lucas had reportedly been smoking marijuana prior to the crash.
The defense had argued that the drug test evidence should be excluded from the trial, claiming that the test was not conducted properly. However, the judge ruled that the evidence was admissible.
The prosecution argued that the drug test was conducted in accordance with state law and that the results showed that Lucas had THC, the active ingredient in marijuana, in his system at the time of the crash.
The crash occurred on July 30, 2020, when Lucas lost control of his vehicle and crashed into a tree. The 16-year-old victim, who was a passenger in the vehicle, was pronounced dead at the scene.
Lucas is scheduled to stand trial in October. If convicted, he could face up to 15 years in prison.
The case has drawn attention to the issue of drugged driving, which has become a growing concern in Utah and across the country. Law enforcement officials have warned that driving under the influence of drugs can be just as dangerous as driving under the influence of alcohol. – Wasatch Defense Lawyers does not represent any parties mentioned above. If you would like to contribute to this story, or are in need of a legal consultation, contact us through our website or by calling (801) 980-9965 – Source: ABC4 News – https://www.abc4.com/news/wasatch-front/judge-allows-drug-test-evidence-in-fatal-eagle-mountain-crash-case/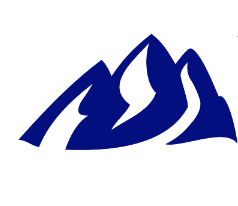 Latest posts by Wasatch Defense Lawyers
(see all)
Comments