Cross-Country Crime Connection: Texas Woman Arrested in South Carolina for Attempted Theft in Utah
Charleston, SC – A Texas woman was arrested in South Carolina and is now tied to an attempted theft in Utah. According to authorities, 29-year-old Kaitlyn Parker was taken into custody on Wednesday in Charleston.
Parker was wanted in connection with an attempted theft at a Walmart in Utah. The incident occurred on July 17th, when Parker and another suspect allegedly tried to steal over $1,000 worth of merchandise from the store. The suspects fled the scene before police arrived.
After an investigation, authorities were able to identify Parker as one of the suspects. They discovered that she had fled to South Carolina and alerted local law enforcement. Parker was arrested without incident and is now awaiting extradition to Utah.
This is not Parker's first run-in with the law. She has a criminal history that includes charges of theft, burglary, and drug possession. She was also wanted on outstanding warrants in Texas at the time of her arrest.
Authorities are reminding the public to report any suspicious activity or individuals to law enforcement. They also urge businesses to take precautions to prevent theft, such as installing security cameras and training employees to recognize and report suspicious behavior.
The investigation into the attempted theft in Utah is ongoing, and authorities say they are still searching for the second suspect involved in the incident. Anyone with information is urged to contact local law enforcement. – Wasatch Defense Lawyers does not represent any parties mentioned above. If you would like to contribute to this story, or are in need of a legal consultation, contact us through our website or by calling (801) 980-9965 – Source: ABC4 News – https://www.abc4.com/news/crime/texas-woman-arrested-in-south-carolina-tied-to-attempted-theft-in-utah/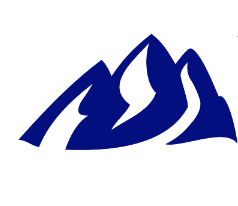 Latest posts by Wasatch Defense Lawyers
(see all)
Comments