Chilling Testimony Reveals Details of JJ's Alleged Death: Day 13 of Vallow Daybell Murder Trial
Salt Lake City, UT – As the trial of Lori Vallow Daybell and Chad Daybell continues, new details have emerged about the weekend that JJ Vallow allegedly died. The prosecution called a witness to the stand who testified that he had spoken with Chad Daybell about the weekend in question.
The witness, David Warwick, testified that he had met with Chad Daybell on September 22, 2019, the day after JJ was last seen alive. Warwick said that Daybell had told him that he had taken JJ to the airport to stay with his grandmother, Kay Woodcock. However, Woodcock testified earlier in the trial that she had not seen JJ since September 2019.
Warwick also testified that Daybell had told him that he had spent the weekend of September 21-22 burying a dead raccoon and shooting a raccoon with a BB gun. Warwick said that Daybell had seemed "nervous" and "anxious" during their conversation.
As Wasatch Defense Lawyers, we are closely following this trial and will continue to provide updates as they become available. It is important to remember that Lori Vallow Daybell and Chad Daybell are innocent until proven guilty, and we will work tirelessly to ensure that their rights are protected throughout this process.
We urge the public to reserve judgment until all of the evidence has been presented in court. Our justice system is designed to ensure that every defendant receives a fair trial, and we are committed to upholding that principle in this case.
If you or a loved one are facing criminal charges, please do not hesitate to contact Wasatch Defense Lawyers. Our experienced attorneys are dedicated to providing the highest level of legal representation to our clients, and we will fight tirelessly to protect your rights and freedoms. – Wasatch Defense Lawyers does not represent any parties mentioned above. If you would like to contribute to this story, or are in need of a legal consultation, contact us through our website or by calling (801) 980-9965 – Source: https://www.abc4.com/news/national/vallow-daybell-trial/man-spoke-about-the-weekend-jj-allegedly-died-day-13-vallow-daybell-murder-trial/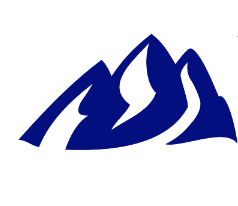 Latest posts by Wasatch Defense Lawyers
(see all)
Comments