Teenage Detective: Ogden 14-year-old Tracks Down Robber Using Social Media
Ogden, UT – A 14-year-old boy from Ogden, Utah, helped police catch an alleged robber through social media. The teenager, who wishes to remain anonymous, was able to identify the suspect after recognizing him from a surveillance video that was posted on Facebook.
The incident occurred on July 22 when a man entered a convenience store and demanded money from the clerk. The suspect fled the scene with an undisclosed amount of cash. The store's surveillance footage captured the incident, and the video was shared on social media in an effort to identify the suspect.
The 14-year-old boy saw the video and recognized the suspect as someone he had seen before. He contacted the police and provided them with the suspect's name and address. The police were able to locate and arrest the suspect, who has been charged with robbery.
The Ogden Police Department praised the teenager's actions, stating that his quick thinking and willingness to come forward were instrumental in solving the case. They also emphasized the importance of community involvement in preventing and solving crimes.
The 14-year-old boy's parents expressed their pride in their son's actions, stating that they have always taught him to do the right thing and help others. They hope that his actions will inspire others to get involved in their communities and make a difference.
The incident serves as a reminder of the power of social media and the importance of community involvement in keeping our neighborhoods safe. – Wasatch Defense Lawyers does not represent any parties mentioned above. If you would like to contribute to this story, or are in need of a legal consultation, contact us through our website or by calling (801) 980-9965 – Source: ABC4 News – https://www.abc4.com/news/wasatch-front/ogden-14-year-old-finds-alleged-robber-through-social-media/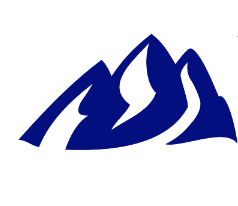 Latest posts by Wasatch Defense Lawyers
(see all)
Comments