High-speed chase and drug bust: Foreign national faces federal charges
West Valley City, UT – A foreign national has been charged federally after fleeing a West Valley City traffic stop with illegal drugs in the vehicle. The suspect, identified as 27-year-old Jose Luis Garcia-Gonzalez, was arrested on August 12th after leading police on a high-speed chase.
According to court documents, Garcia-Gonzalez was pulled over for a traffic violation when officers discovered he was driving with a suspended license. As officers approached the vehicle, Garcia-Gonzalez sped off, leading police on a chase that reached speeds of up to 100 mph.
During the pursuit, Garcia-Gonzalez threw a backpack out of the vehicle, which was later recovered by police. Inside the backpack, officers found over 2 pounds of methamphetamine and a loaded handgun.
Garcia-Gonzalez was eventually apprehended and charged with possession with intent to distribute methamphetamine and possession of a firearm in furtherance of a drug trafficking crime. He is currently being held in federal custody and faces up to life in prison if convicted.
"This case is a great example of the hard work and dedication of our law enforcement partners in keeping our communities safe," said U.S. Attorney John W. Huber. "We will continue to work tirelessly to bring those who traffic in illegal drugs to justice."
The investigation was conducted by the West Valley City Police Department and the Drug Enforcement Administration. – Wasatch Defense Lawyers does not represent any parties mentioned above. If you would like to contribute to this story, or are in need of a legal consultation, contact us through our website or by calling (801) 980-9965 – Source: ABC4 News – https://www.abc4.com/news/crime/foreign-national-charged-federally-after-fleeing-west-valley-traffic-stop-with-illegal-drugs-in-vehicle/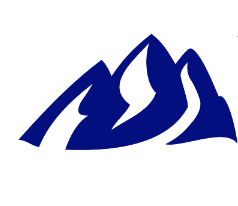 Latest posts by Wasatch Defense Lawyers
(see all)
Comments