Former Murder Suspect Now Accused of Raping a Minor: Shocking Details Unveiled
Sandy, UT – A man from Sandy, UT, who was previously arrested for murder, is now facing charges of raping a minor. The suspect, identified as 47-year-old Michael D. Fife, was arrested on Tuesday and booked into the Salt Lake County Jail.
According to court documents, Fife is accused of sexually assaulting a 14-year-old girl multiple times between January and May of this year. The victim reportedly told police that Fife had threatened to harm her and her family if she told anyone about the abuse.
Fife has a criminal history that includes a 1991 arrest for murder. He was convicted of manslaughter in that case and served 10 years in prison. He has also been convicted of other crimes, including assault and drug possession.
The Sandy Police Department is asking anyone with information about Fife or any other potential victims to come forward. They can contact the department at (801) 568-7200.
The case is still under investigation, and Fife is currently being held without bail. He is scheduled to appear in court on Friday.
The Sandy Police Department is reminding parents to talk to their children about the dangers of sexual abuse and to report any suspicious behavior to law enforcement. They also encourage parents to monitor their children's online activity and to be aware of who they are communicating with. – Wasatch Defense Lawyers does not represent any parties mentioned above. If you would like to contribute to this story, or are in need of a legal consultation, contact us through our website or by calling (801) 980-9965 – Source: ABC4 News – https://www.abc4.com/news/wasatch-front/sandy-man-once-arrested-for-murder-now-faces-charges-of-raping-a-minor/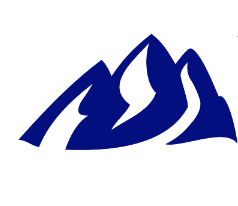 Latest posts by Wasatch Defense Lawyers
(see all)
Comments