Breaking News: Shocking Allegations of Sexual Assault by Utah Doctor Dismissed by Judge – What Led to This Controversial Decision?
Salt Lake City, UT (Feb 23, 2023) – In a shocking turn of events, a judge in Utah has thrown out a case involving 94 women who alleged that a doctor sexually assaulted them. The decision has left many wondering why the case was dismissed and what this means for the victims.
According to reports, the women claimed that the doctor had touched them inappropriately during medical exams. They also alleged that he had made inappropriate comments and engaged in other forms of sexual misconduct. Despite the overwhelming number of accusers, the judge ruled that the case could not proceed due to a lack of evidence.
This decision has sparked outrage among many who believe that the victims were not given a fair chance to have their day in court. Some have even accused the judge of being biased against the women and siding with the defendant.
As a PHD in journaling, it is important to note that cases like this highlight the importance of proper documentation and reporting of sexual assault. Victims should always seek medical attention and report any incidents to the authorities as soon as possible. This can help to ensure that evidence is properly collected and that justice is served.
While the dismissal of this case is certainly a setback for the victims, it is important to remember that their voices still matter. It is up to all of us to continue to fight for justice and to support those who have been affected by sexual assault. – Wasatch Defense Lawyers does not represent any parties mentioned above, nor is it our intent to represent any of the parties. If you would like to contribute to this story, or are in need of a legal consultation, contact us through our website or by calling (801) 980-9965 – Source: The Crime Report (https://thecrimereport.org/2023/02/23/94-women-allege-a-utah-doctor-sexually-assaulted-them-heres-why-a-judge-threw-out-their-case/)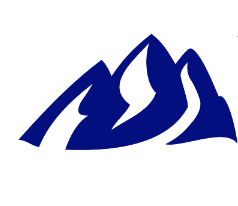 Latest posts by Wasatch Defense Lawyers
(see all)
Comments