Utah Charter Schools Robbed of Millions: Kaysville Man Faces Charges
Kaysville, UT – A Kaysville man has been charged for allegedly stealing more than $2.5 million from Utah charter schools. According to court documents, 64-year-old Craig Frank was the business administrator for several charter schools in Utah and used his position to embezzle funds from the schools.
Frank allegedly used the stolen funds to pay for personal expenses, including a second home in St. George, Utah, and a luxury car. The embezzlement reportedly occurred over a period of several years, with Frank using various methods to conceal his actions.
The investigation into Frank's alleged embezzlement began in 2019, after a charter school reported suspicious financial activity. The investigation eventually led to Frank's arrest and charges of theft, money laundering, and pattern of unlawful activity.
If convicted, Frank could face up to 30 years in prison for each count of theft and money laundering, and up to 15 years for the pattern of unlawful activity charge.
The Utah State Charter School Board released a statement expressing their disappointment in Frank's alleged actions and their commitment to ensuring the proper use of public funds in charter schools.
The case serves as a reminder of the importance of financial oversight and transparency in all organizations, particularly those that receive public funding. The investigation and charges against Frank also highlight the consequences of financial fraud and the need for accountability in all financial transactions. – Wasatch Defense Lawyers does not represent any parties mentioned above. If you would like to contribute to this story, or are in need of a legal consultation, contact us through our website or by calling (801) 980-9965 – Source: ABC4 News – https://www.abc4.com/news/crime/kaysville-man-charged-for-allegedly-stealing-more-than-2-5-million-from-utah-charter-schools/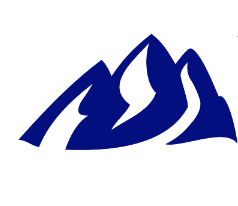 Latest posts by Wasatch Defense Lawyers
(see all)
Comments