Shocking Verdict: Ex-Mayor and Mormon Bishop Sentenced to Prison for Unspeakable Crimes Against Children
Today, we bring you a disturbing story from Utah. Former mayor and Mormon bishop, Thomas Noe, has been sentenced to prison for child sex abuse.
Noe was accused of sexually abusing two girls, ages 13 and 14, while he was serving as a bishop in the Church of Jesus Christ of Latter-day Saints. He was also accused of abusing a third girl, who was 16 at the time, while he was mayor.
After a trial that lasted several weeks, Noe was found guilty on all counts and sentenced to 25 years in prison. The judge in the case called Noe's actions "heinous" and said that he had "betrayed the trust of the community and the church."
The case has sent shockwaves through the community, with many expressing disbelief that someone in such a position of authority could commit such crimes. It has also raised questions about the church's handling of abuse allegations and whether more could have been done to prevent Noe from harming others.
As a journalist and a human being, it is important to shine a light on stories like this and hold those responsible accountable for their actions. We must also work to create a culture where victims feel safe coming forward and where abusers are not protected by their positions of power.
That's all for now. Thank you for tuning in and stay safe out there. – Wasatch Defense Lawyers does not represent any parties mentioned above, nor is it our intent to represent any of the parties. If you would like to contribute to this story, or are in need of a legal consultation, contact us through our website or by calling (801) 980-9965 – Source: https://www.mykxlg.com/news/national/former-mayor-mormon-bishop-gets-prison-for-child-sex-abuse/article_b6a9a309-8e6e-5357-b85f-957a1261e9ec.html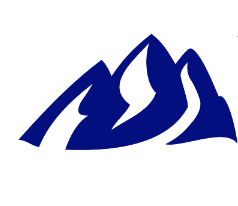 Latest posts by Wasatch Defense Lawyers
(see all)
Comments