Mormon TikTok Star Arrested for Alleged Domestic Violence Incident
Salt Lake City, UT (Feb 24, 2023) – A popular Mormon influencer has been arrested on domestic violence charges. The influencer, who goes by the name "Soft Swinging," was taken into custody after an alleged altercation with his wife.
Soft Swinging, whose real name is not being released, is known for his YouTube channel and Instagram account, which have amassed a large following of devoted fans. He is known for his videos and posts about his faith and lifestyle.
The incident occurred on February 22nd, when police were called to the couple's home after a report of a domestic dispute. Upon arriving, officers found Soft Swinging and his wife arguing. After speaking with both parties, officers determined that Soft Swinging had committed an act of domestic violence and arrested him.
Soft Swinging is currently being held in the Salt Lake County Jail and is facing charges of domestic violence. He is expected to appear in court later this week.
This incident has caused shock and outrage among Soft Swinging's fans, many of whom are devout Mormons. It has also sparked a larger conversation about domestic violence in the Mormon community.
Domestic violence is a serious issue that affects people of all backgrounds and faiths. It is important to remember that no one is immune to the effects of domestic violence and that it is never acceptable. If you or someone you know is a victim of domestic violence, please reach out for help. – Wasatch Defense Lawyers does not represent any parties mentioned above, nor is it our intent to represent any of the parties. If you would like to contribute to this story, or are in need of a legal consultation, contact us through our website or by calling (801) 980-9965 – Source: Crime Online, "Soft Swinging Mormon Influencer Arrested on Domestic Violence Charges," February 24, 2023, https://www.crimeonline.com/2023/02/24/soft-swinging-mormon-influencer-arrested-on-domestic-violence-charges/.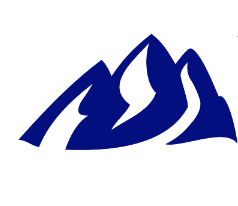 Latest posts by Wasatch Defense Lawyers
(see all)
Comments